Services | Transport Links
Buses
Buses from Iwade into Sittingbourne or to the Isle of Sheppey tend to run once an hour. Check out the online timetables on the Arriva website (see right) or pop along to one of the many bus stops in Iwade to look at the timetable.
Trains
The nearest mainline train station is Sittingbourne but we are not far from Swale and Kemsley stations which enable you to get the train to Sittingbourne.
Roads
Iwade is conveniently located just off the A249 which leads to both the M2 (5 minutes with a fair wind) and the M20 (15-20 minutes).
Coaches - Kings Ferry Commuter Service
Advertising Feature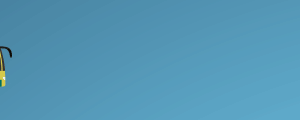 25% OFF selected commuter journey bundles!
As well as being able to make savings of over £1,000* a year on your London Commute compared to rail, the Kings Ferry commuter service also offers a number of fantastic facilities to help make your London commute that little bit better! Say goodbye to cramped, stuffy trains and hello to a comfortable, guaranteed, reclining seat and air con on board our executive coaches. You will also be able to sit back, and relax with FREE on-board WI-FI and entertainment, streamed directly to your device. With over 300 pick-up and drop-off points, including convenient stops in Sheppey, Iwade, Sittingbourne and London, the Kings Ferry offers you a flexible and hassle free commute. Alongside this, our flexible ticketing options mean that no matter how many days a week you work, you can get great value for money on your London commute.
Saving you money and much more...
Travel to London from under £10** a day when you jump on board our commuter service! Until 31st October, you can save 25% on selected journey bundles with code JOY8! If you want to try before you buy, we have a fantastic 5DayFREEtrial which lets you use our service on a trial basis, no commitment, no hassle, no fuss! Not only do we offer a cheaper, hassle free commute - but we also help take the stress out of your long days with our instant commuter alerts and coach tracker app. Locate your coach in real time, and be kept up to date with traffic alerts and service updates so you are always in the know. As a Kings Ferry commuter customer, you will be able to enjoy commuter customer perks in your very own loyalty club! Packed full of exclusive offers and discounts, including fitness, leisure, retail and travel, you can enjoy the Kings Ferry service both on and off the coach!
Purchase Tickets...
Never lose your ticket again and go paperless with our mobile ticketing app, where you can book, manage and use your tickets with your smartphone, tablet or even your PC. Commuter tickets can also be purchased over the phone, by calling one of our friendly staff on 01634 265 503. Our opening hours are: Monday to Friday 9.00 - 17.30 and Saturday 9.00 - 12.30. Single and return journey tickets can be purchased on-board any commuter service (cash only). *compared to annual rail ticket from Sittingbourne to London. Prices correct at time of going to press & subject to change. For T&C's please visit our website. **Price based on Bean/London 20day return. Please see website for further pricing.