Iwade Parish Council
Iwade Parish Council (IPC) is an elected body, a tier of local government with discretionary powers and rights laid down by Parliament to represent the Iwade community and provide services.
IPC ordinarily meets every second Wednesday of the month at Iwade Village Hall at 7.30pm. It is a public meeting and time is allowed on the agenda for residents' questions or issues.
Note there are occasional 'Extraordinary' meetings or the start time may be brought forward to allow for additional business.
The next monthly Iwade Parish Council meeting is ordinarily on 11 April 2018 at 7.30pm at Iwade Village Hall.
Council Members

Matt Gale - Chair
Simon Cheeseman
Roger Clark
Pamela Horner
Phill Hyde
Ray Langham
Les Mitchell
Stephen Plumb
James Rook

Contact Iwade Parish Council

Parish Clerk Lynda Fisher
53 Springvale Iwade Sittingbourne ME9 8RX
T: 01795 477015 (Mon-Fri 9-3pm)
E: iwadepc@blueyonder.co.uk
W: www.iwadepc.kentparishes.gov.uk



Parish Council Committees

Planning: Cllrs. Gale, Cheeseman, Mitchell, Plumb, Rook, Langham and the Clerk

Finance: Cllrs. Gale, Mitchell, Cheeseman, Langham and the Clerk

Village Hall: Cllr. Gale

Recreation, Arts and Cultural: Cllrs. Hyde, Horner and the Clerk, residents Dawn Gale and Claire Jakins

K.A.L.C.: Cllr. Clark
Swale Borough Council
The Iwade, Lower Halstow & Bobbing Ward are represented on Swale Borough Council by Conservative Councillors Ben Stokes and Duncan Dewar-Whalley following the May 2015 election.
You can contact Swale in a multitude of ways as described on the Contact page of their website at www.swale.gov.uk or you can email csc@swale.gov.uk


Kent County Council
Iwade is represented on Kent County Council by Conservative Councillor Mike Whiting as part of the Swale West Division.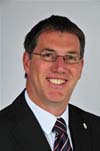 Sittingbourne and Sheppey Constituency
Gordon Henderson is the Conservative Member of Parliament for the Sittingbourne and Sheppey Constituency which includes Iwade. Gordon holds Advice Surgeries so if you have an issue why not contact the Consituency office and make an appointment.

Contact Your MP
Member of Parliament for Sittingbourne and Sheppey Constituency
1st Floor Unit 10 Periwinkle Court Business Centre Church Street Milton Regis Sittingbourne ME10 2JZ
T: 01795 423199
T: 020 7219 7144
E:
gordon.henderson.mp@parliament.uk
W:
www.gordonhendersonmp.org.uk